Master of Science in Personalized Nutrition 30-credit Online Program
A Science-Based Approach to Individualized Nutrition
Learn to assess the unique nutritional needs of individuals and develop personalized diet recommendations in a clinical setting.
Healthcare professionals are now turning more often to nutritional sciences to help improve their patients' health and prevent chronic diseases. 
The Master of Science in Personalized Nutrition (MSPN) at the University of Connecticut provides a rigorous biochemical, physiological, and nutrigenomics approach to studying nutrition and its role in human health and disease. 
This cutting-edge asynchronous online program provides flexibility to accommodate busy schedules, while still allowing access to a community of UConn's reputable full-time faculty and students who want to equip themselves with personalized nutrition expertise. 
The MSPN program deftly combines courses in nutrigenomics, clinical nutrition, and nutritional biochemistry. It lays a solid foundation of skills and knowledge for personalized nutrition professionals, including certified nutrition specialists (CNS) and registered dietitian nutritionists (RDN).
This rigorous two-year graduate nutrition program delves into the rapidly expanding discipline of individualized precision nutrition. It takes advantage of molecular understandings of nutrient-gene interactions by exploring genetic backgrounds that contribute to metabolic heterogeneities of various nutrients in the context of nutrition-relevant diseases.
---
NOTES
Credits earned within UConn's Precision Nutrition Online Graduate Certificate program may be applied to the Personalized Nutrition Master of Science (MS).
Admission to the MS in Personalized Nutrition and Precision Nutrition Online Graduate Certificate requires a baccalaureate degree with a minimum 3.0 GPA, college-level biochemistry or equivalent, and recommended course preparation in college-level physiology and nutrition.
---
Master's Program in Personalized Nutrition Helps Students Find New Paths
Jessica McBride, PhD - College of Agriculture, Health and Natural Resources
Christine Updegraff began her career in the technology industry. After twenty years in the business, most recently as an account manager, she is working to transfer her customer relationship skills and penchant for technical details to the emerging field of personalized nutrition. See more from the article in the UConn Today.
Spring 2024 Application Deadline Ends On
November 10, 2023
Prepare To Be A Certified Nutrition Specialist

The program fulfills the current academic requirements for the Certified Nutrition Specialists (CNS). The Board for Certification of Nutrition Specialists (BCNS) requires a graduate degree in the field of nutrition from a regionally-accredited university, specific coursework, and 1,000 hours of supervised experience. BCNS reviews each candidate individually, including current course descriptions, transcripts, and experience to determine eligibility.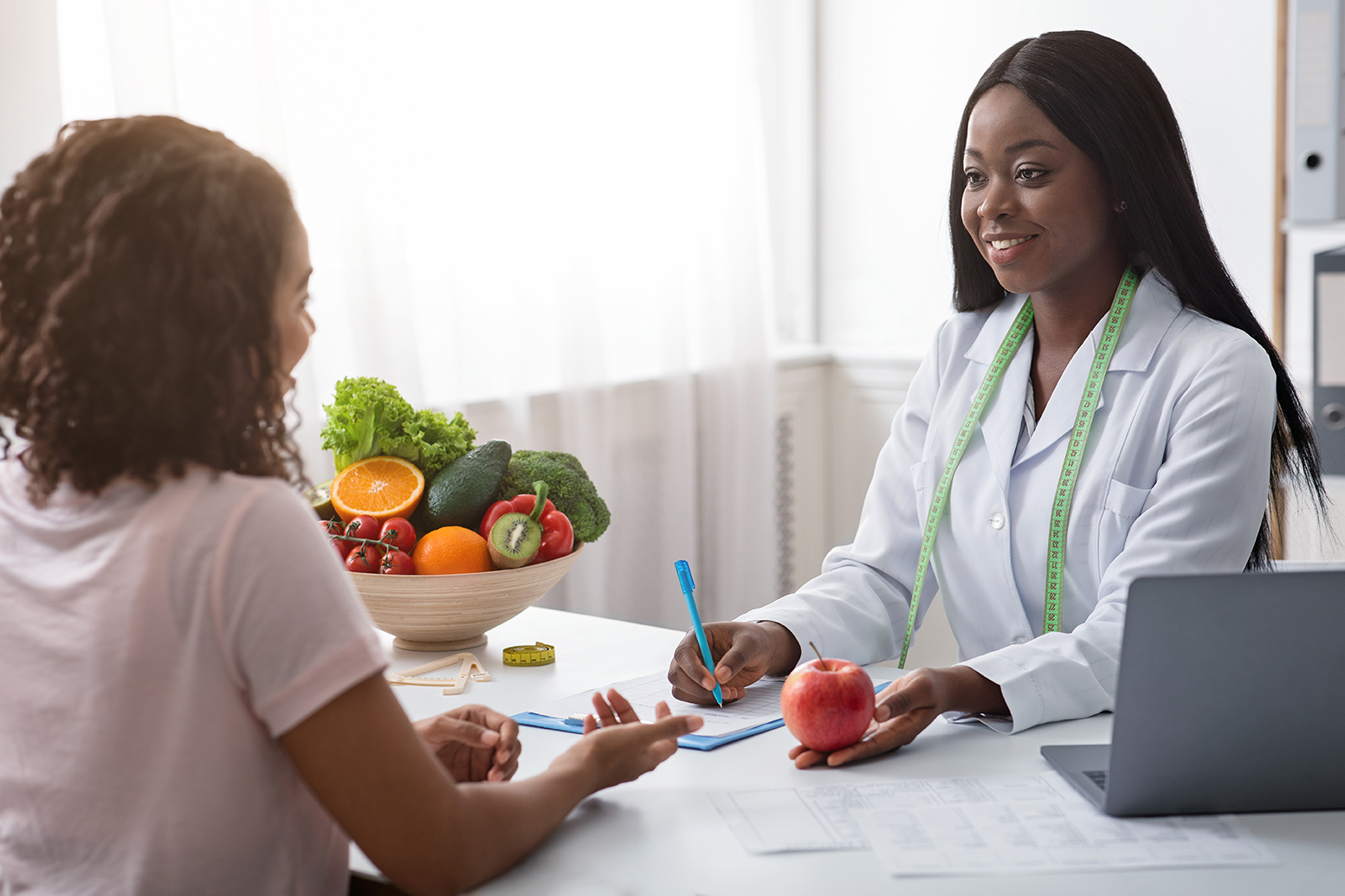 Students in the MS in Personalized Nutrition program will develop a deep understanding of:
Nutrients on the levels of biochemical and physiological functions, metabolic pathways, interactions, and deficiencies/toxicities

Genetic variants in nutrient metabolism

Biochemical, physiological, and molecular aspects of energy metabolism and inflammatory pathways that play a crucial role in the pathogenesis of metabolic diseases, including roles of diets and dietary components 

The significance of nutritional assessment to the nutrition care process

Appropriate clinical nutrition therapies and care plans for disease management

The process for developing new nutrition products, including the regulations applicable to foods, medical foods, dietary supplements, and ingredients

How to practice precision nutrition, focusing on the interaction between nutrients and human/microbial genes and identify genetic backgrounds contributing to individual differences in macro- and micronutrient metabolism